Our latest advert in the Yeovil Golf Club Brochure
Released On 4th Apr 2018
Having recently been commisionsed by Geoff Kite, the Yeovil Golf Club professional, to carry out a Roof clean, Roof Softwash, Gutter Clearance and a clean of all of his Soffit's, Fascias, Guttering and Windows at his home in Dorset, we are pleased to be able to return the favour and support the Yeovil Golf Club's new brochure publication for the next 2 years.
This is a quality stand out publication which will be used to promote their facilities and professional local businesses at the same time. It is full colour, containes high resolutions images with a beautiful silk gloss finish to each page.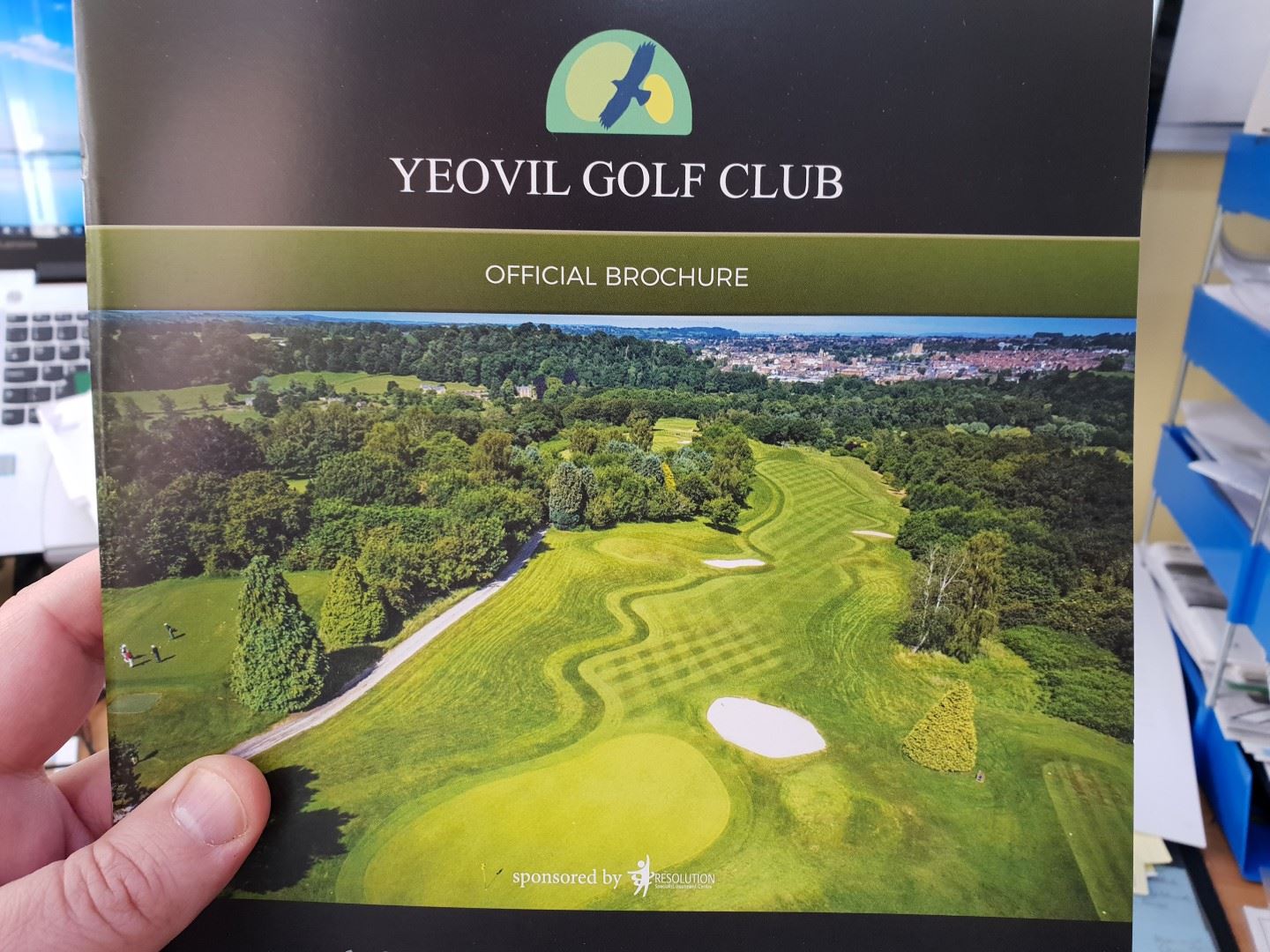 This brochure will be provided to members, guests and visitors over the next 24 months and will be promoted in high visbility areas around the club site. Copies will be provided to all attendees at all of the club events, weddings, golf events, corporate and society days, christmas dinners and funerals etc and will be sent out in the post in response to any incoming telephone enquiries. Meet and greets are provided at all high profile events where copies will be handed ourt on arrival.
Furthermore, additional redership will be created from external distribution to through targeted residential and business letter boxes in the local area. Local businesses will also be taking the publication in dispensers, especially organisations which reach a larger footfall in traffic ie Private Hospitals, Doctors Surgeries, Car Dealerships and high end Pubs and Restaurants.
As part of the deal, Trade Solutions (Yeovil) Ltd will also feature on the Yeovil Golf Club website, thus hopefully creating some additional leads for our company.
We are pleased to be able to support this local business and in return are looking forward to being of service to it's members and club visitors.