Roof Cleaning in Yeovil
Released On 1st Apr 2019
Recent roof clean carried out in Yeovil
Last week kept us in our home town of Yeovil where we were contracted by a residential customer for whom we have previously cleaned their Soffits / Fascias and Guttering. This time however, was for a much bigger job, a roof clean on their lovely detached bungalow near the new Brimsmore estate which is fair to say, had it's fair share of moss and algae covering their kent peg tiled roof. Here is one of the pictures taken during the free survey we undetook in February 2019.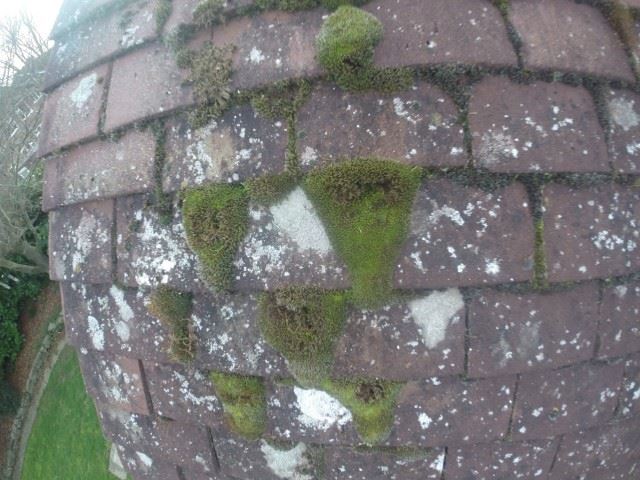 Given the flat nature of these tiles and with it being a bungalow, we had numerous options available to us. One, we could place ladders on the roof, create some safe anchor points and safely harness ourselves onto the roof and ladder and carefully remove the moss manually. Now whilst this is an effective method, it is not without risk and is also very very time consuming. The other option we had available to us was to clean the tiles using a specialist expensive surface cleaning tool on a purpose built telescopic pole and to low pressure steam clean the tiles. We opted for this method, safer, quicker, more efficient and it gave the tiles a nice clean at the same time, something not achieved by manual moss removal.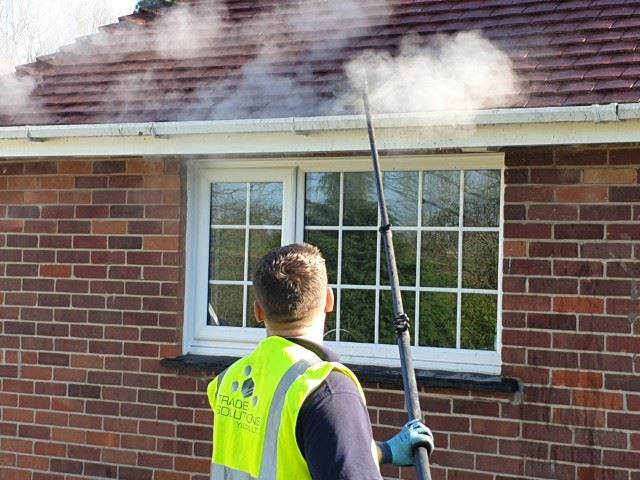 Needless to say, while this is a very effective cleaning method, this does need to be done by a fit and capable operative, in this case, Samuel Vincent our Operations Director, who has cleaned more roofs than i can remember. The downside of both of the methods mentioned above is that regardless of the method used to remove the moss, it has to come down! That said, it is far easier to remove it from the guttering than it is from all over the roof.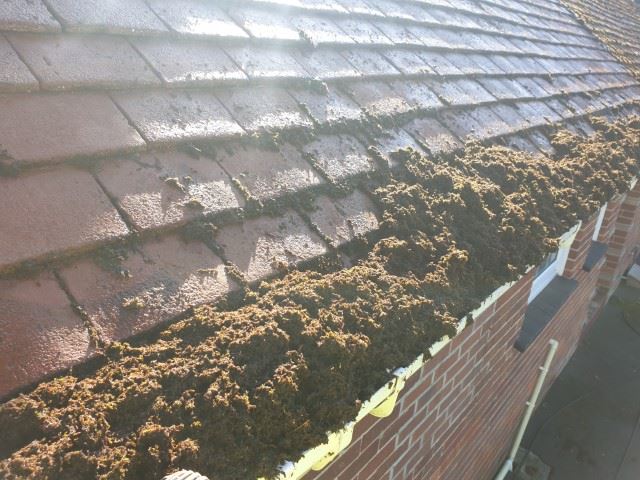 Stage 1 complete, 1 long day, 3 operatives. The next, and sensible stage to having the moss cleared from this roof is to add a biocidal softwash solution. This was a job for day 2, again, applied using a trained and skilled operator, this time me, Adrian Vincent, Commercial Director, released from the office to help with the ever increasing workload and to test I could still do it! Yes, i ached like mad afterwards but at nearly 52, I could still do it, only just though! This reminded me why I run the business and am mainly office based!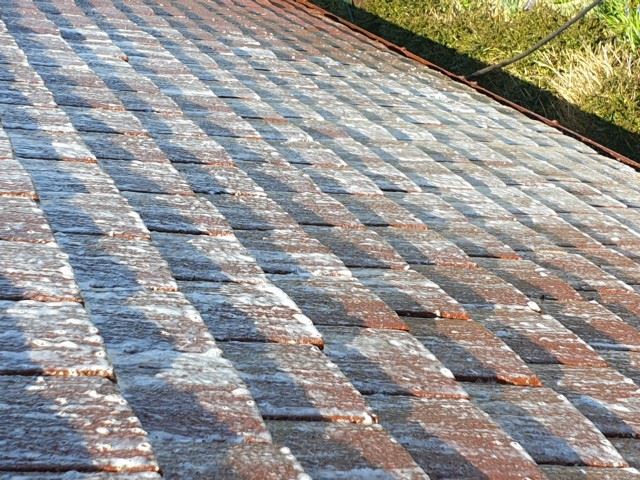 We only use professional grade products when softwashing roofs, not to be confused with any product available in any local DIY stores. This product is only suitable for use by trained operatives, people like ourselves who know how to store it, how to mix it, how to use it, how to apply it and how to treat it with respect. This product is expensive but starts work on imoact. It's purpose is to finish the job and kill off the roots of any remaining organic matter sat on the tiles and also add longevity to the clean, meaning this roof will look great for many years to come.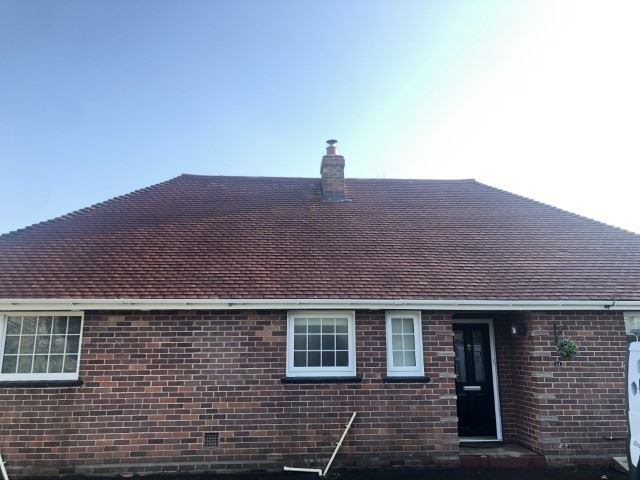 If you have a roof cleaning enquiry, contact our office on 01935 353000 to arrange your free survey and quotation or message us HERE