Steam Cleaning in Crewkerne, near Yeovil, Somerset
Released On 19th Mar 2019
Steam Cleaning in Crewkerne, Somerset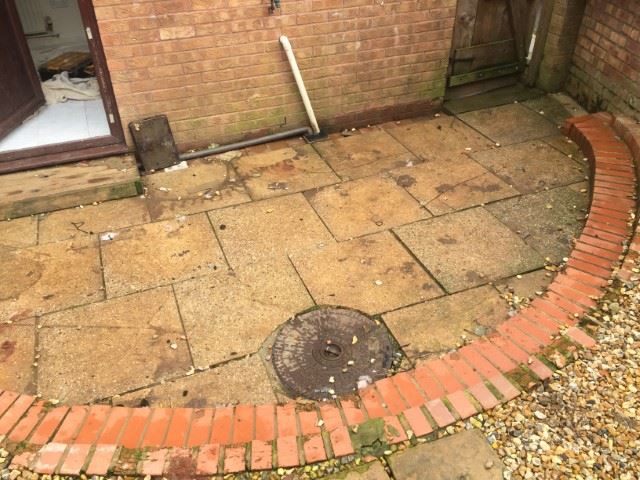 Yesterday took us to the small market town of Crewkerne, located just 9 miles south west of Yeovil in the South Somerset district close to the border with Dorset. A small 15 minute drive in the rain (again) from our offices in Yeovil.
The property we were working at was a vacant rental propery which was unfortunately another casualty of tenants who showed total disregard for the upkeep and maintainance of the property during their tenure! We met with the owner who had his work cut out making the property rentable again. Fresh paint, new carpets, deep cleaning inside and a deep clean of the outside area. For us, it was great to see a landlord who was keen to put right the mess he had been left behind by his tenants. No stone left unturned and no issue left untouched.
Our job was to deep clean the rear patio area which unfortunately looked like the home of the tenant's dog. After picking up any remains of dog faecesm bagging and sealing it for disposal, it was time to use our upgraded steam cleaning system to thoroughly clean and decontaminate the area. A small video of Sam Vincent, one of the business owners can be seen here
Our pressure cleaning system can generate up to 150°C and we can drop the flow rate to about 7 litres per minute, thus reproducing the same output of the DOFF system commonly stipulated for use on listed buildings etc. That said, in this case, we ran our equipment at 200 bar and at a temprature of just 90°C as this was sufficient for the clean. Following the clean, the area was sanitised along with a neutraliser / air freshener applied.
The customer was very pleased with the results and we are confident that he will use us again in the future.